We want our Social Workers to love their jobs and to be consistently supported and developed at each stage of their career.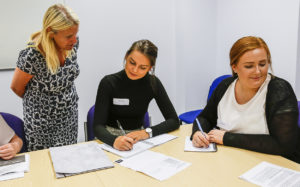 We are committed to providing continuous professional development for all Social Workers within the partnership.
Each Local Authority has a local workforce offer from Newly Qualified through to Senior Social Worker and beyond. In addition, we provide a supportive and challenging CPD programme which is delivered by our University partners.
If you join either Leeds City Council or Wakefield Council as a Newly Qualified Social Worker (NQSW) you will complete our nationally recognised Assessed and Supported Year in Employment (ASYE) programme which is the start of your ongoing Continuous Professional Development (CPD). This includes: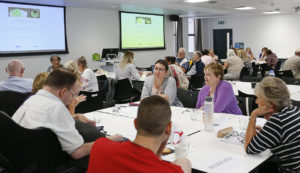 Access to learning and development opportunities which ensure you are able to develop and adapt the skills you need for dealing with new challenges.
A structured career pathway to support and develop you as you progress, including management and leadership development.
The best support from managers and senior leaders to help you manage your caseload effectively and build emotional resilience for a rewarding and long-term career in Social Work.
Opportunities to become a Practice Educator and support and assess our students.
Opportunities to develop yourself through working with partner Universities. For instance, helping with recruitment, assessment of student Social Workers and co-lecturing on the degree programmes.
Opportunities to become an ASYE Assessor.
Being part of a team spearheading new approaches and innovation across Adult and Children's Social Work training and practice.
"Social Work training is a vital part for Social Workers to maintain their Career Professional Development, this is underpinned by our Professional Standards of Proficiencies.  The Teaching Partnership has allowed practitioners to have access to varied learning opportunities which support CPD and the vastly changing National picture of Social Work"
Social Work Strategy & Development Manager